Improve your motorcycle's performance with AEM products.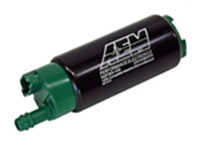 AEM products set the standard in the performance aftermarket. If you are familiar with AEM products, you know they feature an extremely high level of product integrity and make advanced technologies available to the masses.
We proudly carry a huge selection of AEM products at Adams Performance. If you want to upgrade your ride, increase its speed, or improve its performance, AEM products can get you reliable results and lasting performance.
From gauges and fuel delivery parts to CAN converter modules and more, there is guaranteed to be an AEM product that will help you get what you're looking for from your motorcycle. Whether you want to enhance the speed of your bike, improve its handling, or make it more fun to ride, there's an AEM product that can make this happen.
Not only do we carry tons of AEM products, but we're also extremely familiar with this brand and all of their parts. We can give you advice about these products based on the goals you have for your motorcycle. We know the performance aftermarket, and we're the trusted source of information you can rely on when you're upgrading your ride.
AEM products do not disappoint in terms of their selection, capabilities, options, and advancements. For more information about the AEM products we carry, or to learn more about what we do, get in touch with us today.