We're committed to helping you get the most from your road and racing bikes with our motorcycle repair services.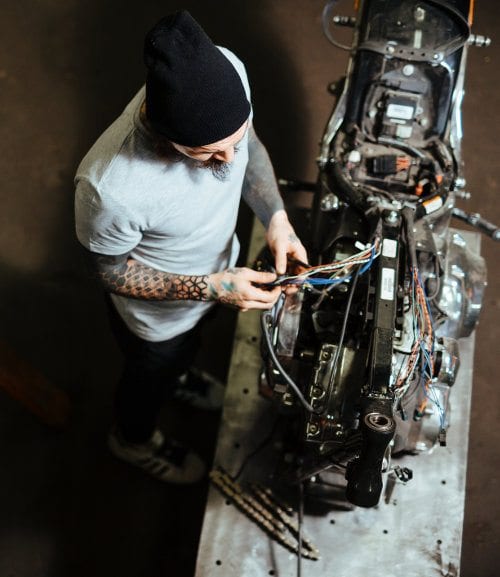 When your bike isn't running like it should, the first thing you probably do is troubleshoot all of the usual places. Do you have any loose connections? Do you need to add more oil or adjust the brakes? When the usual suspects aren't providing solutions, however, you may determine that it's time for a motorcycle repair by the professionals – and at Adams Performance, we can offer just that.
With 20 years of experience working on everything from road bikes to race bikes, our team at Adams Performance is equipped with the tools needed to ensure your motorcycle repair gets your bike back up and running. Whether you need a quick part swap-out or a complete engine overhaul, we carry the products needed to bring out the best in performance from your bike.
When it comes to our motorcycle repair services, we offer something a little bit different than the status quo. While other places may only carry certain brands or offer the standard options, we manufacture some of our motorcycle parts in-house, and that means you can easily customize your bike to meet your needs. As far as motorcycle repair goes, that means you can trust us to incorporate the right repairs and the right parts, so your bike runs better than ever.
Customizing your Motorcycle
If you've noticed that your motorcycle isn't performing well and you need an experienced professional to take a look, give us a call at Adams Performance for motorcycle repair services. We're committed to helping you get the most from your road and racing bikes!