We'll provide custom applications that give you the upper hand without the lag time.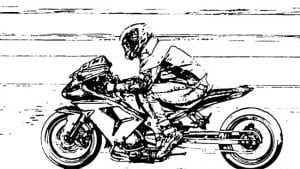 Let's face it – just about every sport bike has turbos these days. The important part is making sure that you have the right equipment for your bike and that it is installed correctly for the best output. If you're experiencing problems with your current turbocharger or are looking to rebuild your bike with new equipment that will give you a boost, let our team at Adams Performance provide the solutions you need.
Not only do we carry turbos that are high-quality, but we also build custom motorcycle parts that will ensure your bike has the specialty equipment it needs to succeed. We'll make sure that your specifications are met by determining the turbo configuration that will be the best fit for your machine, and then providing custom applications that give you the upper hand without the lag time.
One of the downsides of buying stock turbos that come in a kit is that it can be more difficult to get the best performance when the rest of your bike is custom-built. With Adams Performance turbos, we can ensure that you have the best equipment for your bike, so that your turbos provide the added horsepower you require for your next race. It's important to us to provide complete sport bike solutions, so that you can find your way across the finish line with the best times.
If you're interested in learning more about our turbos and other racing motorcycle parts, give us a call at Adams Performance. You'll also find our parts and equipment in our online store. Check it out, and let us know how we can assist you.