Our motorcycle parts are easily fitted to well-known bikes like the Hayabusa, GSXR 1000s, ZX 14s, and more.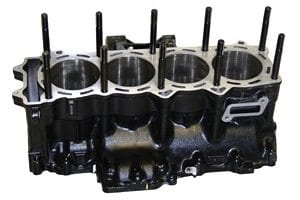 Whether you love to take your street bike out for a joy ride or you are gearing up for a drag race on the track, having the right motorcycle parts can make such a difference in the way your bike operates and feels on the road and performs at the track. At Adams Performance, we believe that having great motorcycle parts begins with knowing where to go when you need a specialized part, are interested in fine-tuning your engine, or want to customize your bike for a unique look and ride. That's why you'll find that we are knowledgeable and offer just the products you need.
From engine packages to fuel and tuning solutions, at Adams Performance, no motorcycle parts are off limits. Our motorcycle parts are easily fitted to well-known bikes like Hayabusa, GSXR 1000s, ZX 14s, micro sprints, outlaw karts and more. We manufacture many of our parts in-house and can offer the custom motorcycle building and repair solutions you need. We also stock many O.E.M. parts essential to proper performance.
When it comes to fine-tuning, we are equipped with specialized chassis parts, air shifter components, and swingarms. We also offer a wide selection of nitrous components and electronics, as well as specialized engine parts for the optimum performance and reliability to keep you ahead of the competition.
Motorcycle Parts
If you're looking for specialty motorcycle parts or you need specific parts to make your bike run its best, give us a call at Adams Performance to discuss your requirements. We'll be happy to recommend the motorcycle parts that can improve your bike's performance and provide the ultimate ride.

---